Mission information
Name

DTUSAT-2

Satellite ID

VLOV-4213-3168-9454-2191

NORAD ID

40030
Status
Operational
Satellite is in orbit and operational
Image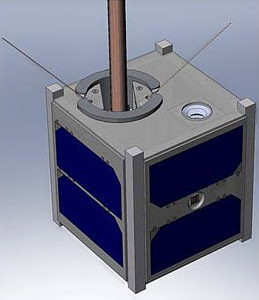 Description
Danmarks Tekniske Universitet Satellite 2 (DTUSAT-2) is a satellite that is used to track birds from space. It uses ground based transponders that are used during migration. It is no longer operational in its primary role but still transmits beacons.
Type

Transmitter

Downlink Mode

MSK

Downlink Frequency

2401835000

Baud

1200
Most Recent Observers
No observations recorded for DTUSAT-2
Data Frames Decoded - 30 Days
There is no decoded data for this satellite in the last 30 days.
No Decoders Found
Help us develop a decoder, you can find instructions at this wiki link
Orbital Elements
Latest Two-Line Element (TLE)
TLE Source

Celestrak (active)
TLE Updated

2023-09-24 01:31:13 UTC
TLE Set

1 40030U 14033W   23266.76648298  .00007200  00000+0  67909-3 0  9999
2 40030  97.9721 208.6548 0009890 334.1717  25.9008 14.94054233503220
No Satellite Suggestions Found