Mission information
Name

NEE-01 PEGASUS

Alternate Names

NEE-01

Satellite ID

VOMS-7869-4280-6333-8162

NORAD ID

39151
Status
Operational
Satellite is in orbit and operational
Image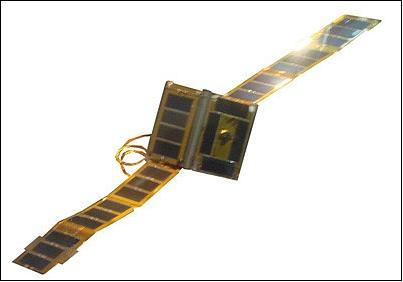 Description
The first Ecuadorian satellite that has a number of technology demonstrations including, passive antenna deployment, thermal / radiation shield, multiphase solar array and carbon nanotube thermal control system.
No approved transmitters yet for this Satellite. Help us improve our database, you can find instructions at this wiki link
Most Recent Observers
No observations recorded for NEE-01 PEGASUS
Data Frames Decoded - 30 Days
There is no decoded data for this satellite in the last 30 days.
No Decoders Found
Help us develop a decoder, you can find instructions at this wiki link
Orbital Elements
Latest Two-Line Element (TLE)
TLE Source

Celestrak (active)
TLE Set

1 39151U 13018B   22024.84629761  .00000433  00000+0  63340-4 0  9994
2 39151  97.9851 131.1431 0016924   5.5528 354.5868 14.80548171472428
No Satellite Suggestions Found