Mission information
Name

BEESAT-10

Alternate Names

DP0BEN

Satellite ID

VORK-2543-8036-0058-5153

Temporary NORAD ID

99803

Followed NORAD ID

44412

Website

Operator

Country of Origin

Germany
Status
Operational
Satellite is in orbit and operational
Image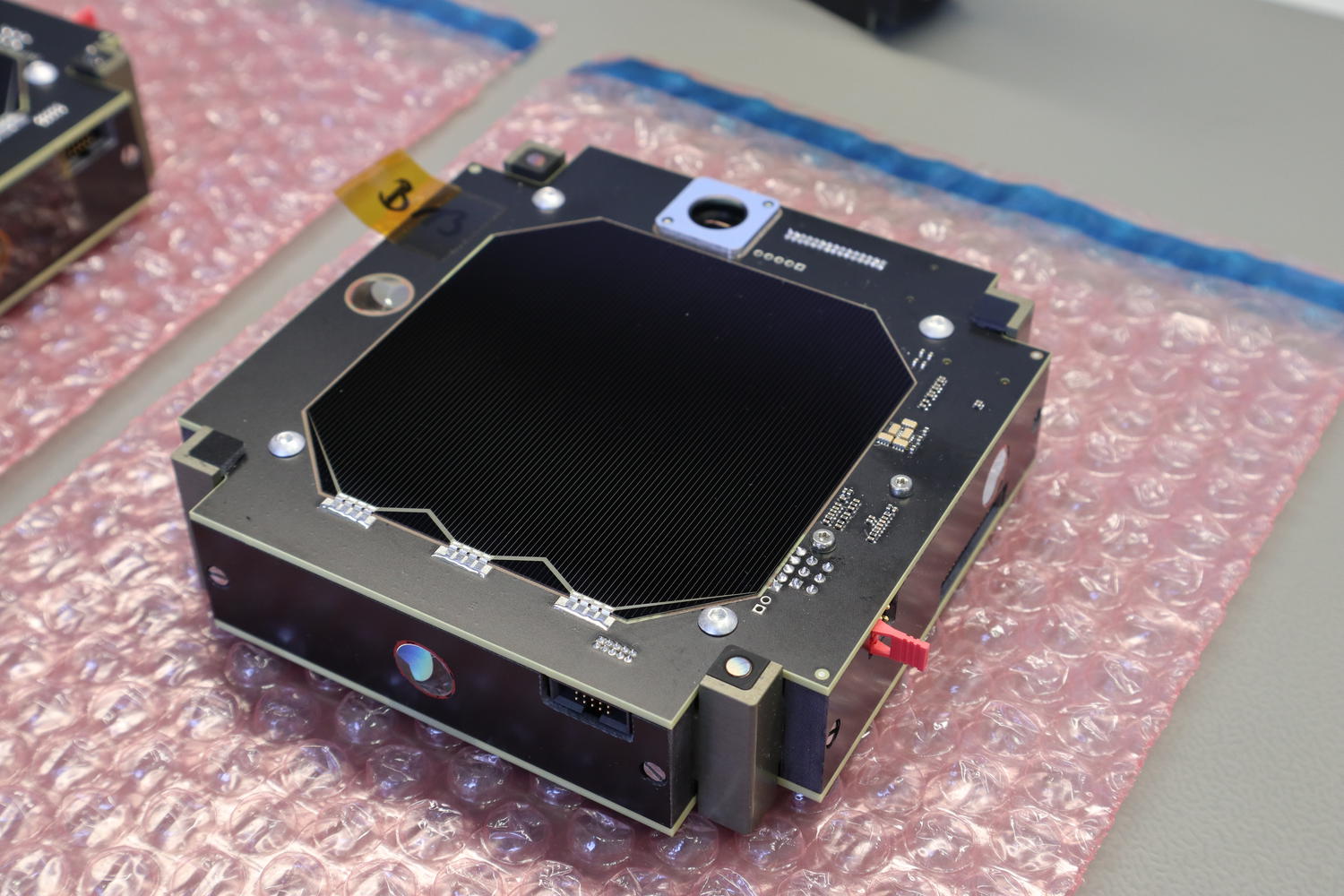 Mission timeline
Launch Date

2019-07-05T00:00:00+00:00
Description
BEESAT-10 to BEESAT-13 are part of a pi­co­satel­lite swarm mis­sion con­sist­ing of four quar­ter-unit cubesats with a mass of 375 grams each.
They were the flight spares of BEESAT-5 to BEESAT-8, but actually launched earlier.
Type

Transmitter

Downlink Mode

GMSK

Downlink Frequency

435950000

Baud

1200
Most Recent Observers
No observations recorded for BEESAT-10
Data Frames Decoded - 30 Days
There is no decoded data for this satellite in the last 30 days.
No Decoders Found
Help us develop a decoder, you can find instructions at this wiki link
Orbital Elements
Latest Two-Line Element (TLE)
TLE Source

Space-Track.org
TLE Updated

2023-09-24 19:31:45 UTC
TLE Set

1 44412U 19038AC  23267.52372129  .00040497  00000-0  11654-2 0  9990
2 44412  97.6818 251.8531 0011018 323.9493  36.1006 15.35605906233379
No Satellite Suggestions Found