Mission information
Name

SIMBA

Alternate Names

Sun-Earth Imbalance

Satellite ID

VSTX-5196-9784-0975-3350

NORAD ID

46279

Website

Country of Origin

Belgium
Status
Operational
Satellite is in orbit and operational
Image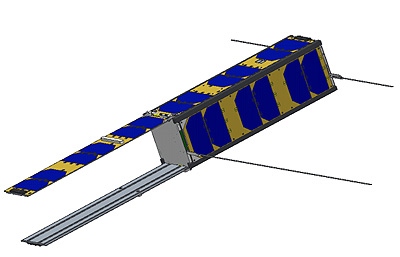 Mission timeline
Launch Date

2020-09-03T00:00:00+00:00
Description
SIMBA (Sun-Earth Imbalance), a 3U CubeSat mission led by the Royal Meteorological Institute Belgium, The objective is to measure the TSI (Total Solar Irradiance) and Earth Radiation Budget climate variables with a miniaturized radiometer instrument. This mission will help in the study of the global warming. This science mission will have a design lifetime of 3 years and the satellite performances will be monitored from ground station located in The Netherlands.
Not to be confused with the Italy-Kenyan animal monitoring satellite 47941
Type

Transmitter

Service

Space Research

Downlink Mode

FM

Downlink Frequency

148118000
Type

Transmitter

Downlink Mode

BPSK

Downlink Frequency

401175000

Baud

1200
Most Recent Observers
| Observer | Latest Data |
| --- | --- |
| SP7THR-UHF-KO10an | 2022-08-13 09:02:36 UTC |
| PE0SAT-JO21mr | 2022-08-07 21:01:07 UTC |
Data Frames Decoded - 30 Days
There is no decoded data for this satellite in the last 30 days.
No Decoders Found
Help us develop a decoder, you can find instructions at this wiki link
Orbital Elements
Latest Two-Line Element (TLE)
TLE Source

Space-Track.org
TLE Updated

2022-08-14 18:00:22 UTC
TLE Set

1 46279U 20061H   22226.41003095  .00005055  00000-0  28484-3 0  9997
2 46279  97.4440 294.8452 0005343  73.5576 286.6243 15.13632966107225
No Satellite Suggestions Found