Mission information
Name

KEPLER-2

Alternate Names

TARS

Satellite ID

VWHA-9593-2240-5566-2526

NORAD ID

46319

Country of Origin

Canada
Status
Operational
Satellite is in orbit and operational
Image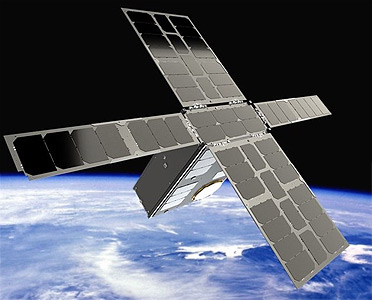 Mission timeline
Launch Date

2020-09-03T00:00:00+00:00
Description
Kepler Communications, a small satellite startup, is designing a constellation of CubeSats for Internet of Things (IoT), machine-to-machine (M2M) and inter-satellite communications services. After the first initial prototypes, KIPP and CASE, Kepler added a third improved demonstration satelite called TARS (in honor of a fictional robot from the movie 'Interstellar'), which will be built by ÅAC Microtec. Besides the store and forward payload, TARS will also include a narrowband communications payload to carry small amounts of data from numerous Internet of Things devices. Additionally, the TARS satellite provides also space for Catapult's IOD-5 in-orbit demonstration mission.
Type

Transmitter

Downlink Mode

FM

Downlink Frequency

400800000

Baud

9600
Most Recent Observers
| Observer | Latest Data |
| --- | --- |
| N6RFM-5-EM12jw | 2023-01-07 17:15:31 UTC |
| SP7THR-UHF-KO10an | 2022-02-09 19:04:34 UTC |
Data Frames Decoded - 30 Days
There is no decoded data for this satellite in the last 30 days.
No Decoders Found
Help us develop a decoder, you can find instructions at this wiki link
Orbital Elements
Latest Two-Line Element (TLE)
TLE Source

Celestrak (SatNOGS)
TLE Updated

2023-09-24 03:50:48 UTC
TLE Set

1 46319U 20061AZ  23266.18343775  .00019638  00000+0  80309-3 0  9998
2 46319  97.3922 333.0212 0001820  30.4419 329.6923 15.24382201168741
No Satellite Suggestions Found