Mission information
Name

PION-BR1

Satellite ID

XFUZ-1764-8193-2469-0260

Temporary NORAD ID

99480

Followed NORAD ID

50984

Website

Country of Origin

Brazil
Status
Decayed
Satellite has re-entered
Image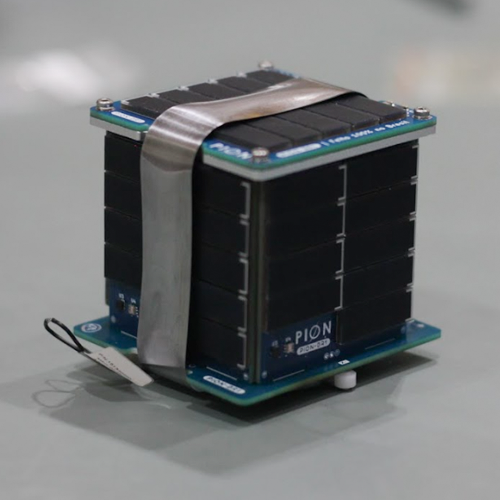 Mission timeline
Launch Date

2022-01-13T15:25:00+00:00
Description
PION-BR1 is an amateur combined with education mission with the aim to promote access to space technologies to students and interaction between students and the radioamateur community. The primary mission will be a digital store-and-forward messaging experiment using the NGHam protocol. Details about the experiment will be provided at the project web site on www.pionlabs.com.br/pion-br1. In order to support classroom and STEM activities, the project will also:
Evaluate the attitude of a pocketqube in a space environment; Evaluate the temperature environment the satellite is inserted in; Perform data collection of a magnetorquer experiment.
Type

Transmitter

Service

Amateur

Downlink Mode

GFSK

Downlink Frequency

437300000

Baud

1200

IARU Coordination
Most Recent Observers
| Observer | Latest Data |
| --- | --- |
| ZL2MST-RE79ub | 2022-01-24 10:54:24 UTC |
Data Frames Decoded - 30 Days
There is no decoded data for this satellite in the last 30 days.
No Decoders Found
Help us develop a decoder, you can find instructions at this wiki link
No Satellite Suggestions Found