Mission information
Name

MEMESat-1

Alternate Names

KE4UGA

Satellite ID

XVAN-8708-8018-5571-1789

Temporary NORAD ID

98972

Followed NORAD ID

None

Website
Status
Future
Satellite is not yet in orbit
Image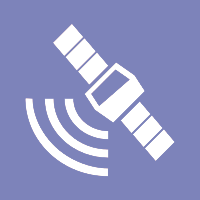 Description
MEMESat-1 (Mission for Education and Multimedia Engagement Satellite)
This spacecraft will be a 1U amateur radio CubeSat. It's primary mission is to serve as an FM Repeater and to downlink donor submitted memes via UHF SSTV protocol. MEMESat-1 is being created to engage people through outreach and help fund small satellite focused research.
No approved transmitters yet for this Satellite. Help us improve our database, you can find instructions at this wiki link
Most Recent Observers
No observations recorded for MEMESat-1
Data Frames Decoded - 30 Days
There is no decoded data for this satellite in the last 30 days.
No Decoders Found
Help us develop a decoder, you can find instructions at this wiki link
Name

MEMESat-1

NORAD ID

98972

Followed NORAD ID

98972

Alternative Names

KE4UGA

Description

MEMESat-1 (Mission for Education and Multimedia Engagement Satellite) This spacecraft will be a 1U amateur radio CubeSat. It's primary mission is to serve as an FM Repeater and to downlink donor submitted memes via UHF SSTV protocol. MEMESat-1 is being created to engage people through outreach and help fund small satellite focused research.

status

future

countries

website

http://www.smallsat.uga.edu/
Name

MEMESat-1

NORAD ID

98972

Alternative Names

KE4UGA

Description

MEMESat-1 (Mission for Education and Multimedia Engagement Satellite) This spacecraft will be a 1U amateur radio CubeSat. It's primary mission is to serve as an FM Repeater and to downlink donor submitted memes via UHF SSTV protocol. MEMESat-1 is being created to engage people through outreach and help fund small satellite focused research.

image

status

future

website

http://www.smallsat.uga.edu/
Name

MEMESat-1

NORAD ID

98972

Alternative Names

KE4UGA

Description

MEMESat-1 (Mission for Education and Multimedia Engagement Satellite) This spacecraft will be a 1U amateur radio CubeSat. It's primary mission is to serve as an FM Repeater and to downlink donor submitted memes via UHF SSTV protocol. MEMESat-1 is being created to engage people through outreach and help fund small satellite focused research.

status

future

countries

website

http://www.smallsat.uga.edu/

launched

Nov. 1, 2026, midnight