Mission information
Name

ELO ALPHA

Alternate Names

TYVAK-182A

Satellite ID

XWBU-3164-7370-7728-0313

NORAD ID

48271

Country of Origin

France
Status
Operational
Satellite is in orbit and operational
Image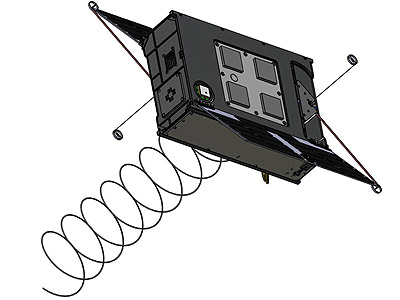 Mission timeline
Launch Date

2021-04-29T00:00:00+00:00
Description
ELO Alpha (Eutelsat LEO for Objects) is a 6U CubeSat built by Tyvak International SRL, a subsidiary of Terran Orbital Corporation, as a prototype for Eutelsat's low earth orbit Internet of Things (IoT) constellation. ELO will be used to assess the performance of low earth orbit (LEO) satellites in providing narrowband connectivity for objects. The satellite operator will be drawing on the technology of Sigfox, which runs a unique global narrowband network dedicated to the IoT.
Type

Transmitter

Downlink Mode

FM

Downlink Frequency

401760000
Most Recent Observers
| Observer | Latest Data |
| --- | --- |
| SP7THR-UHF-KO10an | 2023-09-20 09:49:11 UTC |
| PE0SAT-JO21mr | 2022-03-23 13:53:42 UTC |
Data Frames Decoded - 30 Days
There is no decoded data for this satellite in the last 30 days.
No Decoders Found
Help us develop a decoder, you can find instructions at this wiki link
Orbital Elements
Latest Two-Line Element (TLE)
TLE Source

Celestrak (active)
TLE Updated

2023-09-25 19:31:36 UTC
TLE Set

1 48271U 21034D   23268.41995298  .00007985  00000+0  82063-3 0  9990
2 48271  97.6934 332.8218 0002847  56.1658 303.9831 14.90603215130700
No Satellite Suggestions Found