Mission information
Name

SIGMA

Alternate Names

KHUSAT-03

Satellite ID

YMOO-3505-4453-3161-8438

Temporary NORAD ID

99982

Followed NORAD ID

43134

Website

Country of Origin

South Korea
Status
Operational
Satellite is in orbit and operational
Image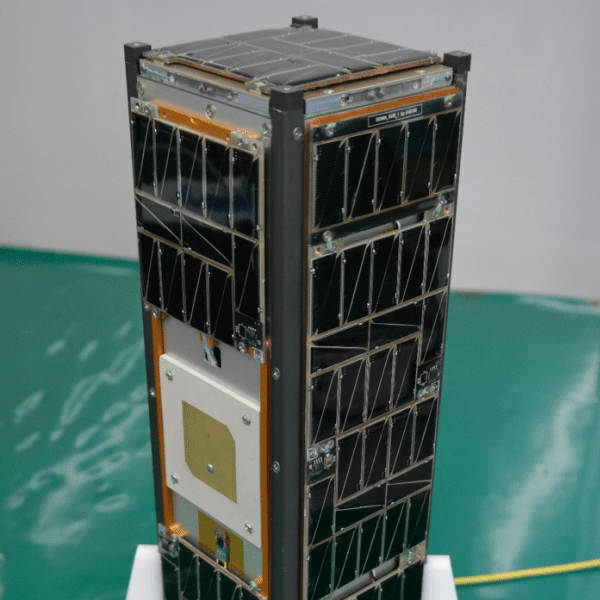 Mission timeline
Launch Date

2018-01-12T00:00:00+00:00
Description
SIGMA (Scientific cubesat with Instruments for Global magnetic field and rAdiation) or KHUSAT 3 (Kyung Hee University Satellite) is a 3U cubesat developed at the Kyung Hee University, South Korea. The mission aim is to measure global magnetic field and radiation using a TEPC Radiation Detector and Magnetometer.
Type

Transmitter

Downlink Mode

BPSK

Downlink Frequency

435780000

Baud

9600
Most Recent Observers
| Observer | Latest Data |
| --- | --- |
| Dunchurch-IO92ii | 2021-03-18 21:59:12 UTC |
Data Frames Decoded - 30 Days
There is no decoded data for this satellite in the last 30 days.
No Decoders Found
Help us develop a decoder, you can find instructions at this wiki link
Orbital Elements
Latest Two-Line Element (TLE)
TLE Source

Space-Track.org
TLE Updated

2023-09-25 23:31:35 UTC
TLE Set

1 43134U 18004Z   23268.76923027  .00190565  00000-0  16985-2 0  9992
2 43134  97.3191 352.6854 0002697 145.3432 214.8006 15.67853659318060
No Satellite Suggestions Found