Mission information
Name

ESAIL

Satellite ID

ZGMS-1913-1268-0054-9591

Temporary NORAD ID

99800

Followed NORAD ID

46273
Status
Operational
Satellite is in orbit and operational
Image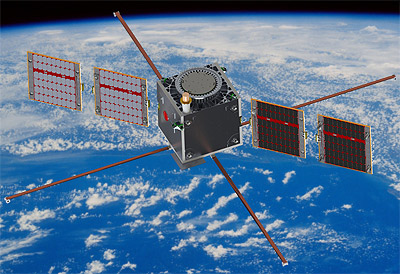 Description
ESAIL is a microsatellite for AIS ship tracking operated by exactEarth. It is developed in cooperation with ESA.
No approved transmitters yet for this Satellite. Help us improve our database, you can find instructions at this wiki link
Most Recent Observers
No observations recorded for ESAIL
Data Frames Decoded - 30 Days
There is no decoded data for this satellite in the last 30 days.
No Decoders Found
Help us develop a decoder, you can find instructions at this wiki link
Orbital Elements
Latest Two-Line Element (TLE)
TLE Source

Celestrak (active)
TLE Updated

2023-09-29 17:09:05 UTC
TLE Set

1 46273U 20061B   23272.47575786  .00018634  00000+0  69138-3 0  9997
2 46273  97.3401 338.3521 0003268 283.8771  76.2105 15.27634396170160
No Satellite Suggestions Found