Mission information
Name

COPPER

Satellite ID

ZKYN-9221-2374-5641-3454

NORAD ID

39395
Status
Decayed
Satellite has re-entered
Image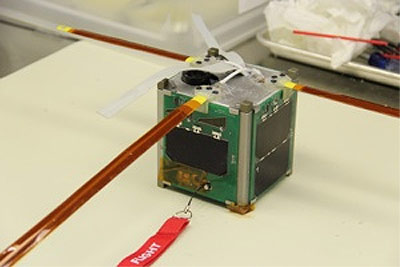 Mission timeline
Decay Date

2016-02-04T00:00:00+00:00
Description
The purpose of the COPPER experiment is to study the use of a microbolometer array in LEO (Low Earth Orbit) for taking infrared images of propulsion system plumes as well as Earth's atmospheric and oceanic conditions. After launch no signals were received.
Type

Transmitter

Service

Amateur

Downlink Mode

AFSK

Downlink Frequency

437290000

Baud

1200
Most Recent Observers
No observations recorded for COPPER
Data Frames Decoded - 30 Days
There is no decoded data for this satellite in the last 30 days.
No Decoders Found
Help us develop a decoder, you can find instructions at this wiki link
No Satellite Suggestions Found