Mission information
Name

PICASSO

Alternate Names

PICASSO-BEL PICosatellite for Atmospheric and Space Science Observations

Satellite ID

ZNPK-3777-2526-2564-5280

NORAD ID

46281

Country of Origin

Belgium
Status
Operational
Satellite is in orbit and operational
Image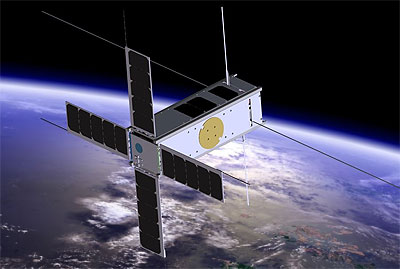 Mission timeline
Launch Date

2020-09-03T00:00:00+00:00
Description
PICASSO (PICosatellite for Atmospheric and Space Science Observations) is a Belgian 3U CubeSat, designed to investigate the upper layers of Earth's atmosphere. PICASSO is developed for the QB50 project for ESA by the Belgian Institute of Space Aeronomy (BISA) with VTT Finland and the UK's Clyde Space, PICASSO will measure the distribution of ozone in the stratosphere and profile the temperature of the mesosphere and the electron density in the ionosphere.
Type

Transmitter

Downlink Mode

FM

Downlink Frequency

400775000
Most Recent Observers
| Observer | Latest Data |
| --- | --- |
| PE0SAT-JO21mr | 2022-08-28 05:13:56 UTC |
Data Frames Decoded - 30 Days
There is no decoded data for this satellite in the last 30 days.
No Decoders Found
Help us develop a decoder, you can find instructions at this wiki link
Orbital Elements
Latest Two-Line Element (TLE)
TLE Source

Celestrak (active)
TLE Updated

2023-05-29 09:12:45 UTC
TLE Set

1 46281U 20061K   23149.18370681  .00020915  00000+0  79311-3 0  9993
2 46281  97.4015 218.2111 0004512 130.0906 230.0729 15.26885874150975
No Satellite Suggestions Found