Mission information
Name

NSL-1

Satellite ID

ZTQP-4601-1879-5083-5831

NORAD ID

44391

Country of Origin

Israel
Status
Operational
Satellite is in orbit and operational
Image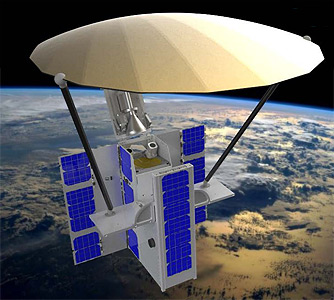 Mission timeline
Launch Date

2019-07-05T00:00:00+00:00
Description
The NSLSat 1 is a 6U CubeSat pathfinder mission for NSLComm's planned high throughput Cubesat constellation. NSLSat-1 will test a new kind of expandable and flexible spacecraft antenna to offer data rates up to 100 times more than current nanosats. Designed to accommodate the deployment of a nonrigid reflector that is bigger than any other antenna, the NSLSat-1 will deliver deliver high-capacity footprints up to 1 Gbps and elevate LEO capabilities for a wide range of applications from narrowband to end-to-end constellations facilitating robust commercial and government applications.
Type

Transmitter

Downlink Mode

FM

Downlink Frequency

401200000
Most Recent Observers
No observations recorded for NSL-1
Data Frames Decoded - 30 Days
There is no decoded data for this satellite in the last 30 days.
No Decoders Found
Help us develop a decoder, you can find instructions at this wiki link
Orbital Elements
Latest Two-Line Element (TLE)
TLE Source

Celestrak (active)
TLE Set

1 44391U 19038E   21341.72985277  .00002299  00000+0  19510-3 0  9990
2 44391  97.7993 306.4610 0020982 142.7454 217.5229 14.98776496132561
No Satellite Suggestions Found